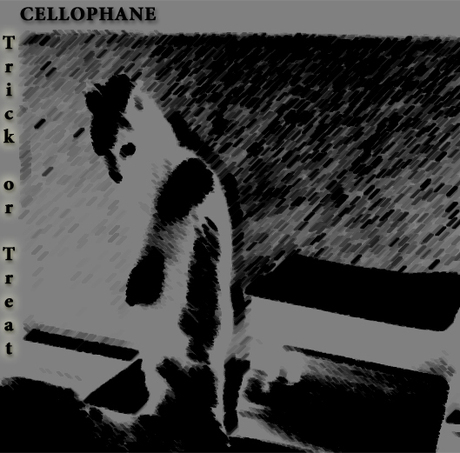 A ideia original deste CD/set tinha apenas 12 minutos e foi uma brincadeira efectuada no Halloween em 2008, que decidi na altura enviar e oferecer a um grupo muito restrito de pessoas.
Passados uns meses, e logo a seguir ao CD que fiz de nome 'Energy Flow', tive umas ideias que me levaram a prolongar a ideia original após os tais 12 minutos iniciais, continuando a toada muito experimental e o uso de certas bandas e projectos, alguns deles pegando em faixas que poderão não ser muito comuns.
Não é tão fácil de digerir em relação a outros que efectuei quem sabe, mas não deixa de ser mais uma visão do meu lado mais electrónico, e das possibilidades associadas a isso.
Entre um certo ambiente cinematográfico, experimentalismo, breakbeat ou drum & bass, existe por aqui mais uma espécie de viagem sonora para não variar.
Data: Janeiro 2009
Playlist: Later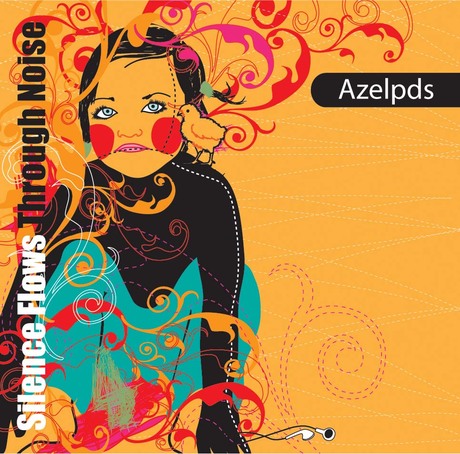 Set de 1 hora realizado para uma rádio há cerca de um mês. A sonoridade anda por diversas vertentes electrónicas.
Nota de destaque para as excelentes capas deste CD, da autoria da Liliana Lourenço (http://vai-mas-volta.blogspot.com)
Data: Outubro 2008
Playlist: Later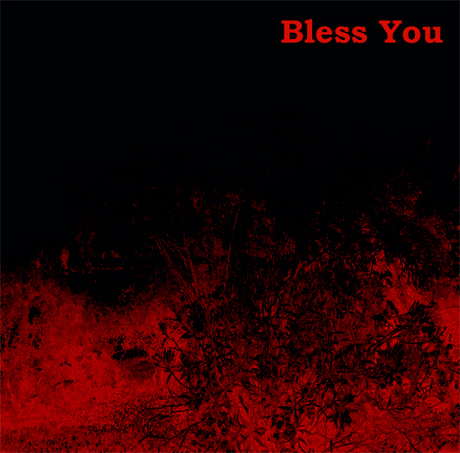 Novo set de uma hora, de teor electrónico, que tanto poderá servir para alguma rádio como para funções de apresentação quem sabe, consoante o que me der na telha.
O ritmo vai em crescendo e tem pontos em comum com uma das últimas sessões que efectuei no Mexe em Lisboa. Enjoy.
Data: Julho 2008
Playlist:
01 - Port-Royal - Bahnhof Zoo
02 - Lulu Rouge - Bless You
03 - Scratch Massive - Like You Said
04 - Ticon - Less Is More
05 - Davina - Special Sakaya
06 - Juno Reactor - Rotorblade
07 - Underworld - Pearls Girl
08 - Download - Zonk Lift
09 - Leftfield - Release The Pressure (Release One)
10 - Curve - Chinese Burn (Lunatic Calm Remix)
11 - Front 242 - Happiness (Live)
12 - The Young Gods - Stay with Us (Sitar version)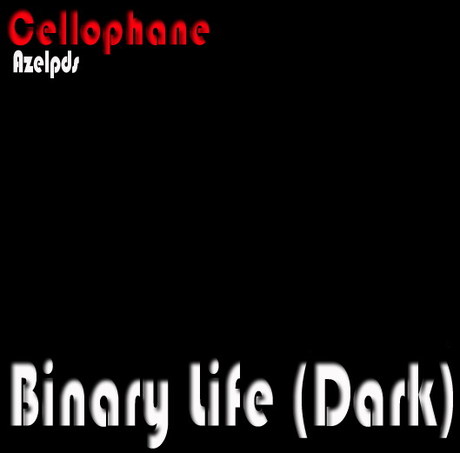 Set focado em várias sonoridades electrónicas, que poderá servir de apresentação para algumas das minhas ideias para eventuais sessões.
Info:
Data: Maio 2008
Playlist:
01- And Also The Trees - Untitled
02- Juno Reactor - Nitrogen (Part 1)
03- X-Dream - The 1st
04- Fluke - Absurd (Whitewash)
05- The Chrono Logic - Past The Sun (Skies 4)
06- D-Nox & Beckers - One Shot (O.G.M. Remix)
07- Jaia - People Speakers
08- Download - Pleck
09- Lamb - Cotton Wool (Remix)
10- Portishead - We Carry On
11- Depeche Mode - World In My Eyes (Cicada remix)
12- The Mitgang Audio - Binary Life
13- Lip Service - Flies (Mister Monell Remix)
14- Simian Mobile Disco - Tits & Acid
15- Lunatic Calm - Metropol
16- Haujobb - Penetration (Amalgamous Rmx)
17- Benoît Pioulard - Patter
Set de duas horas realizado para o programa "Puntz!" da Rádio Zero (www.radiozero.pt). O programa foi depois transmitido nos dias 12 e 16 de Janeiro deste ano.
Tendo em conta a filosofia do programa em si, e até das minhas intenções ao fazer uma proposta para o mesmo, o set andou por várias vertentes filiadas na electrónica (com uma ou outra coisa mais "indie"), tanto dando para mexermos o corpo , como para viajarmos um pouco com a música.
Como sempre, o resultado foi bastante subversivo e não seguiu a onda de manter o mesmo ritmo, batida, bpms e afins, com o começo deste set a dar logo uma boa ideia que isto poderia ser meio "diferente" da norma heheh. Mais uma viagem com princípio, meio e fim no fundo.
Gostei bastante da experiência, e só me resta agradecer aos responsáveis pela Rádio Zero, por sinal um dos melhores projectos que podem encontrar por cá nesta área, e a quem me tem apoiado nestas coisas, mesmo com as minhas pancadas todas e feitio peculiar.
Info:
Data: Janeiro 2008
Playlist:
01- Jack Wall and Sam Hulick - Uncharted Worlds (From Mass Effect)
02- Flunk - Sit Down
03- Junior Boys - Double Shadow
04- Matthew Dear - Neighborhoods
05- Fujiya & Miyagi - In One Ear & Out The Other
06- Lindstrøm - I Feel Space
07- Antix - Flock
08- 9West - Feel The Buzz
09- Underworld - Moaner
10- Juno Reactor - Silver
11- Senser - Desensitised
12- Laika - Falling Down
13- Swandive - Killer
14- Division Kent - Monsterproof
15- Colder - To The Music
16- Lali Puna - Grin And Bear
17- The Mary Onettes - Lost
18- Jay-Jay Johanson - So Tell The Girls...2004
19- Future Conditional - We Don't Just Disappear
20- Clan of Xymox - Louise
21- New Order - Everything's Gone Green
22- DK7 - Where's The Fun
23- Pantha Du Prince - Moonstruck
24- The Chrono Logic - All You Know
25- Haujobb - Boom Operator
26- I Am X - Song Of Imaginary Beings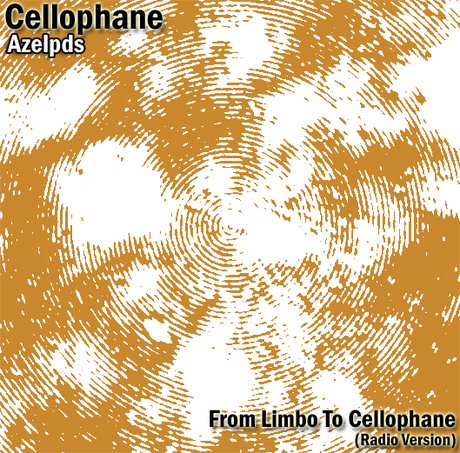 Este podcast /CD é o que me deu para fazer uma noite, entre as 3 e 5 da manhã.
A sonoridade anda pela electrónica, nalgumas das suas muitas variantes.
Info:
Data: Julho 2007
Playlist:
01- Union of Knives - Even Machines Make Mistakes
02- VNV Nation - Lastlight
03- Pantha Du Prince - Saturn Strobe
04- Antix - Ak is burnin
05- The Chrono Logic - Past The Sun (Skies 4)
06- I Am X - Your Joy Is My Low
07- Lindstrøm - Music (In My Mind)
08- Ultrafox - Horses
09- Pet Shop Boys - If Looks Could Kill
10- Plastic Operator - Home 0207
11- Visage - Damned Don't Cry
12- Lamb - Five
13- Múm - Green grass of tunnel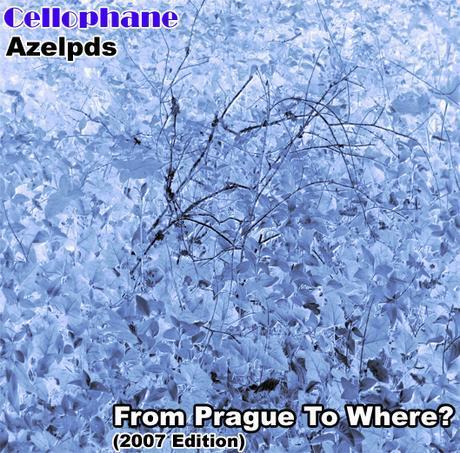 Set feito a pensar na nova viagem a Praga que estou a ponderar, assim como para dar uma ideia de apresentação do estado actual do projecto Cellophane.
Apesar de cada sessão ser sempre diferente, neste set podem ouvir o que pode ser uma típica noite de fim de semana realizada por este projecto, onde há cada vez mais uma maior fusão entre géneros, e do passado com o presente.
Info:
Data: Março 2007
Playlist:
01- Lunatic Calm - Neon Reprise
02- Leftfield - Release The Pressure
03- El Zisco - Minimus Intrus
04- V-Tunes - In The Nights (v-tunes rmx)
05- DK7 - Life Is Everywhere
06- Gus Gus - Acid Milk
07- Cybervixen - Krystal Water
08- Kosheen - Pride
09- Clan Of Xymox - Stranger (Remix)
10- Nitzer Ebb - Control I'm Here
11- Placebo - Post Blue
12- Kent - Palace & Main
13- Arcade Fire - The Well and The Lighthouse
14- James - Seven
15- New Order - 60 Miles an Hour
16- Tomboy - Synchronize
17- Ultrafox - Sailor
18- Ellen Allien & Apparat - Do Not Break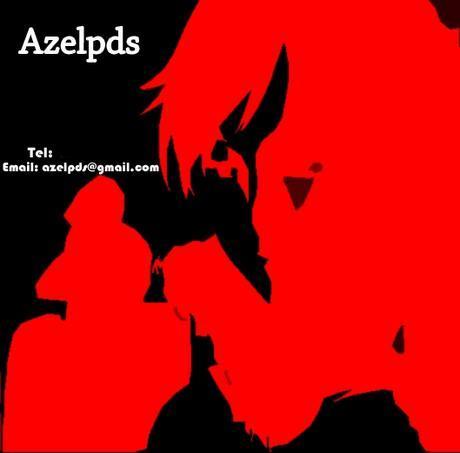 Este set teve várias versões até chegar a esta que vemos aqui, tendo sido efectuado antes da minha viagem a Praga em Setembro de 2006, tendo-me levado também a meter música num dos clubes da cidade na altura.
Em muitos aspectos este foi o começo do estado actual do projecto Cellophane, em que a minha ideia de subversão em relação a géneros e o que supostamente deve ser misturado com o quê ganhou um outro nível, diferente do que fazia antes.
O perfeito exemplo dessa filosofia é exactamente o começo deste CD, onde Madredeus se mistura com Juno Reactor, o que a início poderia parecer estranho, mas ouvindo depois no set nem se dá por isso.
Info:
Data: Agosto/Setembro 2006
Playlist:
01- Madredeus - As Ilhas Dos Açores
02- Juno Reactor - Magnetic
03- Front 242 - Happiness (Live)
04- Underworld - Pearls Girl (Live)
05- The Young Gods - The Sound In Your Eyes
06- White Rose Movement - London's Mine
07- Editors - Munich
08- New Order - Regret
09- The Chemical Brothers - The Golden Path
10- Depeche Mode - Behind the Wheel
11- Pet Shop Boys - Suburbia
12- INXS - Suicide Blonde
13- Yeah Yeah Yeahs - Y Control
14- Madrugada - Lucy One
15- The Stars - Ageless Beauty
16- Ruby - Tiny Meat
17- Massive Attack - Inertia Creeps
18- Tricky - Christiansands
19- The Postal Service - Nothing Better